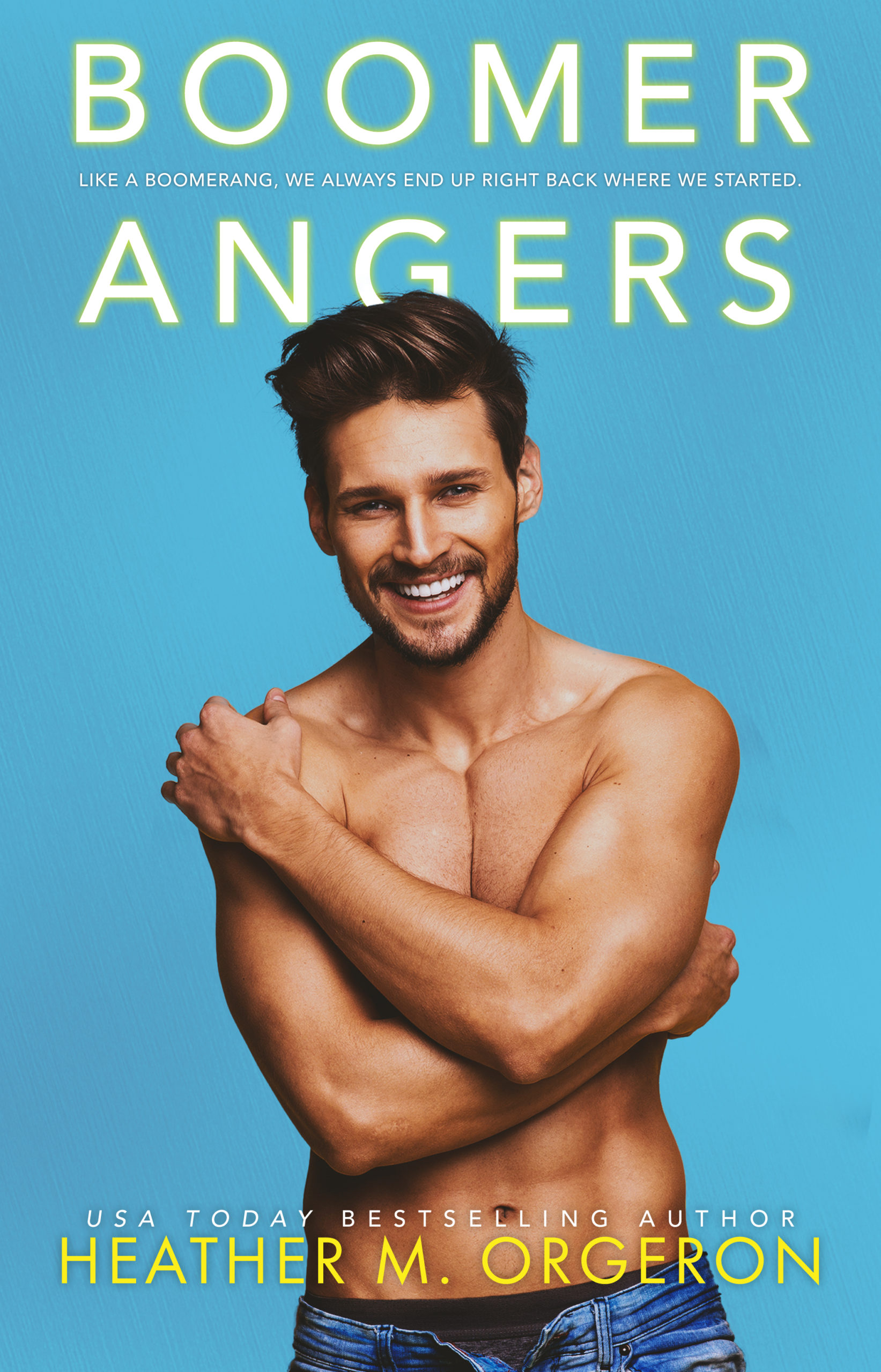 Boomerangers [boo-muh-rang-ers] noun, informal: an adult that moves back home to live with a parent after a period of independence.
Spencer
I love sex. I love the power, the intimacy, the euphoria it brings. Too bad I'm not having any . . . You'd think as New Orleans' most renowned sex therapist that I'd be swimming in single men. In a way, I am . . . except for the fact that one is in diapers and the other two are drowning in preteen hormones. As a single mother of three, my days are devoted to my clients and my kids, and my nights are spent with Fabio, my trusty vibrator. When my world begins to unravel, I have no choice but to move back home. And when my high school sweetheart comes waltzing back into my life, comedy and chaos ensue.
What can I say? I never said I could pick 'em, but you can bet your ass I know how to fix 'em.
Cooper
As soon as the ink dried on my divorce papers, I made myself a solemn vow: I was done with relationships. Moving home to take over my father's firm was the plan, until Spencer decided to return, along with three souvenirs from the life she's lived without me.
I've been in love with the girl next door for nearly all of my life; the rest was spent trying to forget her. I'd give almost anything for a second chance with her, but I have no time for distractions—especially the kind that involve diapers, bottles, and eighteen-year commitments.
The problem is, she's already got me by the balls . . . and I'm beginning to feel the noose tightening around my heart.
*Intended for readers 18+